Your house is where your family feels safe, where you spend some of your most precious time, and as your home, it requires the best in care and attention.  Here at Dominion Roofing Co., we treat your home as if it were our own by providing you with the best roofing service available.
No matter how major or minor your roofing needs, we will bring the professionalism, expertise, and experience to complete your project quickly.
It was excellent. We don't have any problems. The project went as scheduled. The weather was very amenable so they finished in 3 days. We are very happy with our experience with them. We did a lot of research before selecting them. My husband and I are on the committee for the HOA Maintain and Construction Committee.
Roof Repair Gaithersburg, MD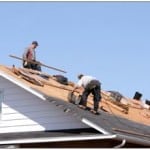 Here in the Mid-Atlantic, our weather can swing from hurricanes to hail storms to ice events, and all of these weather occurrences can cause damage to your roof.  When the need for these sudden repairs occurs, you can count on Dominion Roofing Co. to respond quickly and professionally.
Dominion Roofing Co. has been repairing and replacing storm damaged roofs in the Gaithersburg, MD area for almost 30 years. We will do everything in our power to repair your roof and get you back in your home as quickly as possible.
Contact us for a no-obligation inspection to find out the extent of the damage – both visible and beneath the surface.  We'll work with you to repair, or, if necessary, replace your roof and help you stay within your budget.
Roof Replacement Gaithersburg, MD
Whether your existing roof is old and in a state of disrepair or you want to upgrade to a beautiful slate or cedar shake roof, we have the products and expertise necessary to make your roof replacement project a success.
With more than 25 years of roof replacement experience in Maryland, Dominion Roofing Co. has established itself as one of the most trusted roofing companies serving Gaithersburg, MD.
Other Exterior Improvements
Normal weather patterns over the years can take their toll on your home's exterior. Your roof, gutters and flashing can take a beating, your siding may need to be updated, and your home may be showing it's age. When you need the professional services of one of the DC area's top home roofing contractors, contact Dominion Roofing Company. We provide professional installers for every service including siding installation, gutters, soffits, and more!
Commercial Roofing in Gaithersburg, MD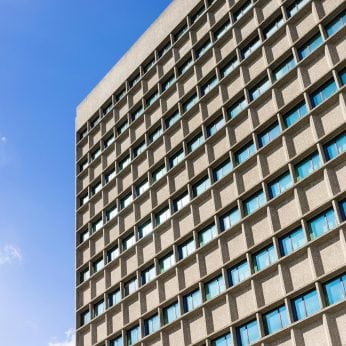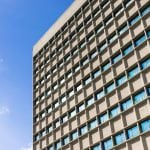 Dominion Roofing Co. also provides commercial roofing services. We give your commercial repair and installation the same care and dedication we offer our residential customers, and we do everything possible to keep you in your place of business while we work. We honor your expectations and will complete your project in a timely, efficient, and cost-minded manner.
Talk to A Trusted Maryland Roofer in Gaithersburg, MD Today!
If your home or business is in need of a roofing company, trust Dominion Roofing Co. We offer no obligation estimates and will come inspect your roof should you suspect a leak or water stain is the result of roof damage.
Contact us for all of your home and business roofing and exterior projects in Gaithersburg, MD. There's no better way to protect your home and your investment.