Your roof protects your home in many ways. From providing a barrier against inclement weather and the elements to insulating and helping reduce energy costs, to creating an aesthetically appealing finish to your home's exterior. Your roof does so much, but you probably don't give it a second thought until something goes wrong.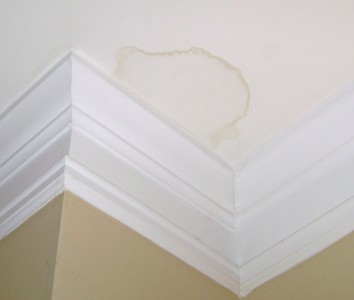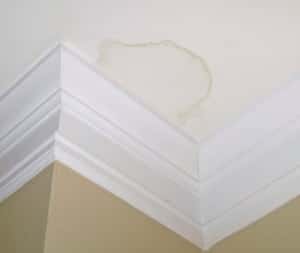 It may begin as a small watermark in your ceiling, or you may notice a few shingles in the yard after a storm. Perhaps, as you're pulling out of your driveway and away from your house, you glimpse what appears to be a buckle in your roof. Maybe a violent spring storm or winter's icy weather have you concerned about the condition of your roof. That's when it's time to call in the experts.
Dominion Roofing Co. has been a fixture in Maryland for more than 25 years. We are your go-to in all things roofing, and home exterior. If you suspect your roof may be in need of repair, you need to contact the professional contractors at Dominion Roofing Co. and schedule a roof inspection. The trained and experienced technicians at Dominion Roofing Co. will assess the condition of your roof and provide you with solutions to ensure you and your family have a strong, stable roof over your head.
Common Residential Roof Repairs
Common roof repairs aren't always obvious. You can't inspect your roof from the ground, and, even if you climb up on the roof, a very treacherous move, you likely don't know what to look for when you get up there. Roof repairs aren't a project for the do-it-yourself homeowner. If you suspect damage, you need to hire a professional with experience in roofing, or you could end up needing a whole new roof.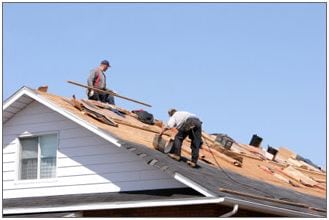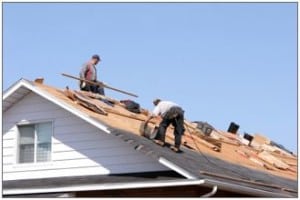 Although some roofs sustain storm damage and require replacing, most often homeowners find roofs in need of repair due to age. Wind, rain, sun, snow, and ice all take their toll on your home's roof over the years. Flashing can become damaged, letting water seep into your roof's vulnerable spots, such as chimneys and vents, and shingles can come loose, gutters can back up and downspouts become clogged. The key to preventing serious damage to your home, and your bank account, is to have your roof inspected, and repairs made, before things become serious.
If your home is over 20 years old, you may begin seeing tell-tale signs of wear and tear. Some common signs are missing shingles, shingle coating (the granules on the exterior of the shingles) in your gutters and downspouts, water stains on your ceiling, and overflowing gutters. Extreme discoloration, mildew, or obvious rot are all signs of an aging roof and require the trained eye of a professional in order to determine the extent of the damage.
Contact Our Roofing Repair Company Today!
When you contact Dominion Roofing Co. for roof repairs, you know you're working with professionals. All of our technicians are trained in the latest technology, and come armed with the experience and know-how to get the job done. We won't leave until you, the business or homeowner, are completely satisfied. That's our priority, as it has been for nearly three decades.
You can trust the professional roofing contractors at Dominion Roofing Co. to get your repairs finished on time. We stand behind our work and we aren't going anywhere. So, if you suspect your roof is in need of repair, due to significant storm damage, or normal wear and tear, contact Dominion Roofing Co. today.
Simply fill out our contact form or give us a call to schedule a no-obligation estimate!
Roof Repair Resources
Check out the resources below to learn more about when you should have your roof repaired, if you should choose roof repair or replacement, and more!