Have you walked up to your attic this summer? Even on a moderately hot day, the temperature in an unfinished attic can soar to over 100 degrees. Is it any wonder that your air conditioning system is continuously running, trying to keep up with the heat? An attic fan can help regulate the temperature in your attic, reducing the chamber of hot air that can contribute to significantly higher energy bills during the summer months.
A Trusted Local Contractor
Based in Kensington, Dominion Roofing has been serving homeowners and businesses throughout Montgomery County and surrounding areas for more than three decades—and we want to be your choice too. We can provide you with a quality attic fan installation or attic fan replacement service, starting with a free, no-obligation estimate. No matter the cause or extent of your roofing needs, Dominion Roofing has the expertise necessary to quickly complete the project. Call us at (301) 942-2009 in Maryland or simply complete the contact form.
Get a FREE no-obligation estimate today.
One of the primary benefits of using an attic fan is that it will help keep your living spaces cooler in the summer while using less energy. The air in your attic can become super-heated during the summer months, especially if you have a black asphalt roof absorbing the sun's energy—making your air conditioner have to work harder to counter the effects of the hot air sitting above you. During an 80-degree day, your attic can reach temperatures of well over 100 degrees! An attic fan helps draw the hot air out of your attic, keeping your attic and living areas cooler.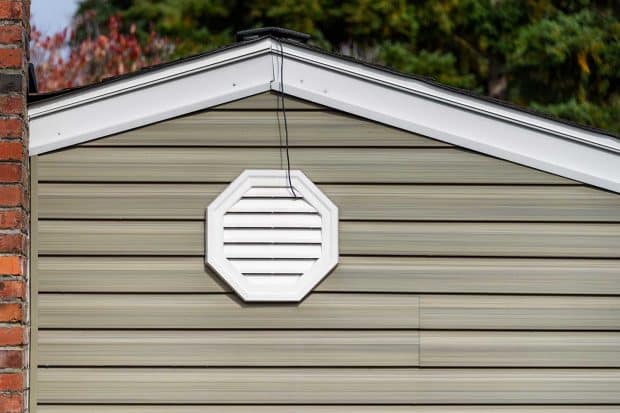 Talk to A Trusted Attic Fan Contractor in Maryland Today!
Call Dominion Roofing at 301-942-2009 to learn more about installing an energy-efficient attic fan in your Maryland home. We've been helping area homeowners with their roofing and ventilation needs for more than 25 years. Keeping the top of your home secure is our primary business, not a sideline, so you can be assured that we will bring experience and quality service to the job.
Get a FREE no-obligation estimate today.