A leaky roof can be very frustrating, dangerous, and costly for a home or business owner. Just when you think you have fixed the problem, it rains, and you hear that tell-tale drip, drip, drip. Rainwater can travel a long distance along rafters and ceiling joists, so where you see the water in the house may not be anywhere near the compromised portion of your roof. That's why you need a professional to locate the source of the leak and fix it permanently.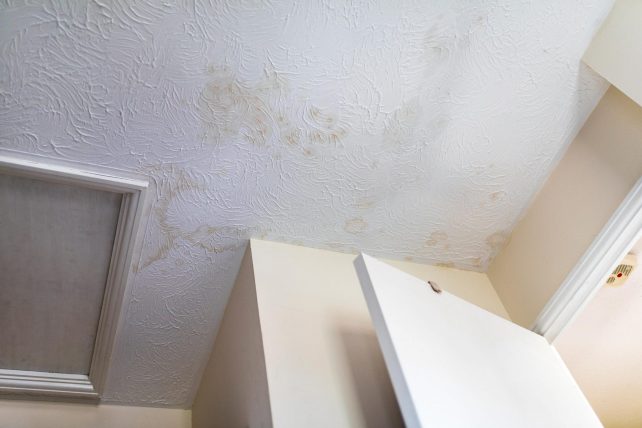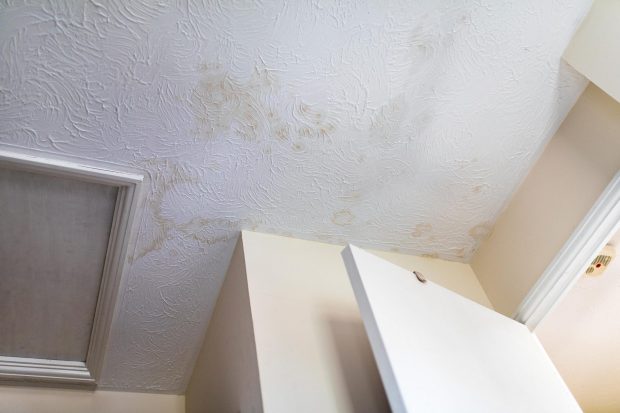 If you are experiencing roof leaks at your home or business in Maryland, contact Dominion Roofing Co. for professional roof leak detection today!
Give us a call or fill out the contact form using the Get an Estimate button to get started.
Roof Leak Repair
Why choose Dominion Roofing Co. for your leaking roof? Dominion Roofing, located in Kensington, Maryland, has more than 25 years of experience in the roofing industry. Roofing isn't just a side business for us like it is for many contractors; it's our core business. We offer a variety of roof leak detection services, and our skilled roofing contractors know how to find those elusive leaks and repair them so that your house will stay completely dry the next time it rains.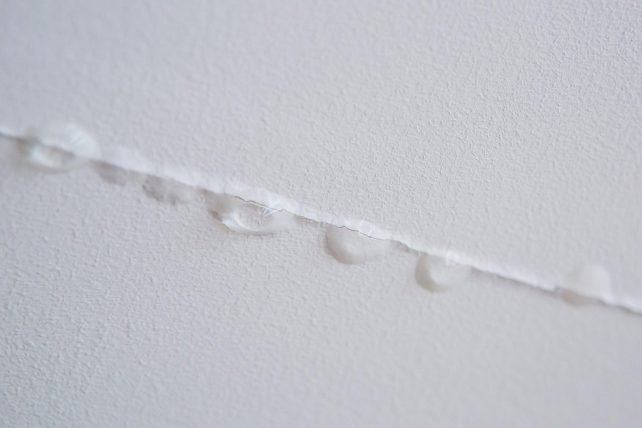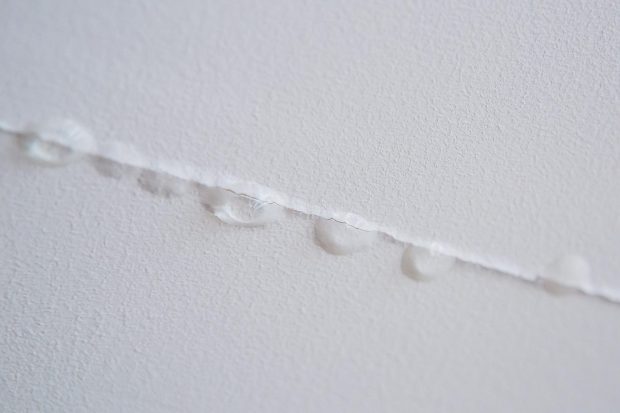 Don't mess around with trying to repair a roofing leak yourself. Not only is it dangerous to be perched atop your roof, but you can do additional damage to your roof by stepping in the wrong places. It's usually less expensive—and safer—in the long run, to let a professional handle the job.
Roof Leak Detection
Finding the source of that roof leak can be very difficult. Where you see water dripping—or staining your ceiling—in your home is likely not in the area where the roof has been damaged. Finding that leak may require the assistance of a professional roofer.
Good roof leak detection starts in the attic before the contractor even sets foot on the roof. Sometimes, there will be a damp area or an area with mold or mildew along the roofline inside the house. That's the first clue about where to look outside the home. Outside, damaged or missing shingles and frayed or curled shingles are additional signs of where to find the problem area. Flashings, the metal pieces that keep water from entering the seams of your roof, are frequently the source of a roof leak. We will begin our investigation around and pay particularly close attention to these areas.
Clogged rain gutters can also cause roof leaks if water is backing up and overflowing gutters can cause significant damage to your home. If clogged gutters turn out to be the source of your roof leak, we do provide gutter cleaning services in addition to our roofing services.
Call For a Free Estimate Today!
If you're struggling with a roof leak on your Maryland home that you can't seem to fix yourself, let Dominion Roofing take care of that leak for good. To learn more about our services or to schedule a free consultation, call us at 301-942-2009.