Maintaining a quality roof is vital to protecting your home. Roofing defends the structure of your home from the elements, extending its longevity and health. Unfortunately, many homeowners do not give their roof a second thought unless they notice water stains on their ceiling, missing shingles, or other signs that something is wrong. By then, it may be too late to avoid costly repairs.
Reliable Home Roofing Inspections in Maryland
Regular roof inspections may save you thousands of dollars by uncovering problem areas before they become serious issues. At a minimum, you should have your roof inspected every two to three years, but we recommend an annual inspection. Local businesses and homeowners trust Dominion Roofing for prompt and accurate roofing inspections—call today for a FREE no-obligation estimate.
Get a FREE no-obligation estimate today.
Residential Roof Inspections
Your home protects you and your belongings from the weather outside, so shouldn't you do your best to keep it in optimal condition? A residential roof inspection will assess your roof's structural integrity to ensure that it is capable of protecting you when the weather is at its worst.
During a roof inspection, one of our roof inspectors will assess all components of your roof. The inspector will pay close attention to the structure, shingles, dormers, crickets, chimneys, and any other elements that are a part of, or attached to, the roof itself. Any materials that break the roof's smooth plane are common trouble areas, so we give these areas extra attention to make sure that there are no problems.
Regular residential roof inspections are an excellent way to keep your home healthy and safe. Contact Dominion Roofing Co. today to schedule your annual roof inspection.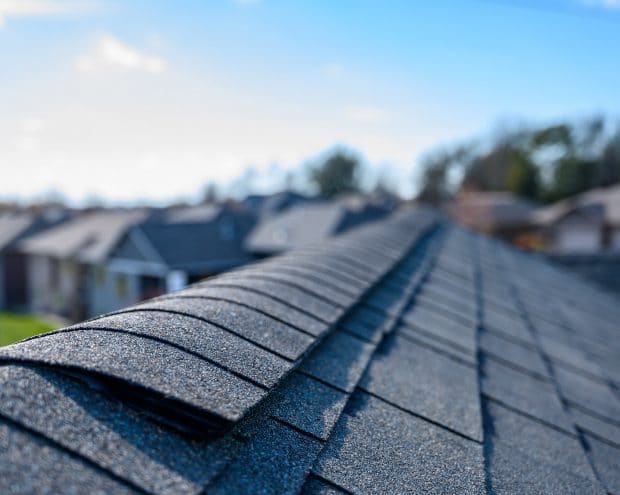 Commercial Roof Inspections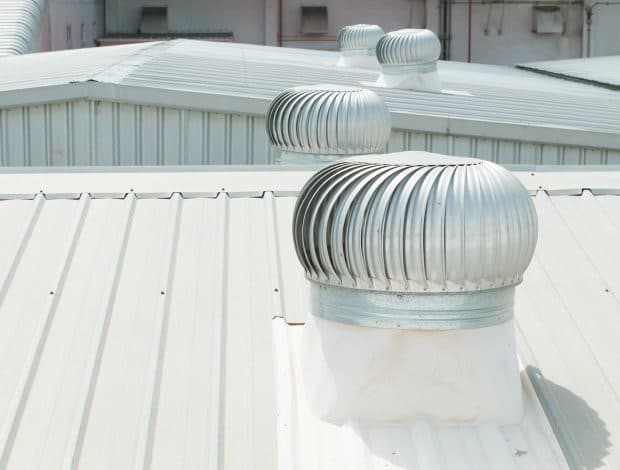 Commercial roof inspections are similar to residential roof inspections in that they both assess the integrity of your roof, but unlike residential roofs, commercial roofs can be a variety of shapes and styles — most frequently flat.
Commercial roofs tend to have more vent openings, skylights, smokestacks, and even HVAC equipment that must be inspected. All of these areas present potential problems. Tar and gravel roofing can make leaks harder to identify and require a well-trained eye to examine. Our roof inspectors have years of experience inspecting commercial roofs, so trust that Dominion Roofing Co. can provide high-quality roof inspection services for your commercial property. Call us today to schedule an inspection!
How Often Should I Have My Roof Inspected?
A roof can last from around 10 to 100 years, depending on the materials used. While we recommend annual inspections, it is usually sufficient to have your roof checked every two to three years, unless you suspect there's a problem, either from water leaking inside your home or after a powerful storm. It can also be a good idea to have your roof inspected before putting your home on the market. A roof certification (a statement that your roof is sound) can be a great selling tool.
If you'd like to learn about the condition of your home or business roof, call Dominion Roofing at (301) 942-2009. We've been helping area home and business owners with their roofing needs for more than 25 years!
Get a FREE no-obligation estimate today.