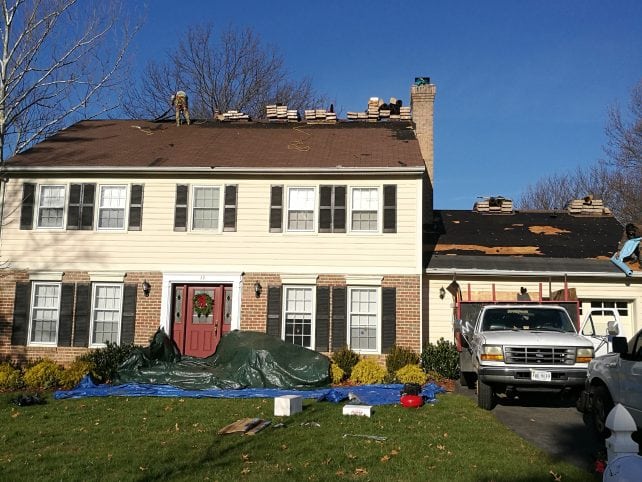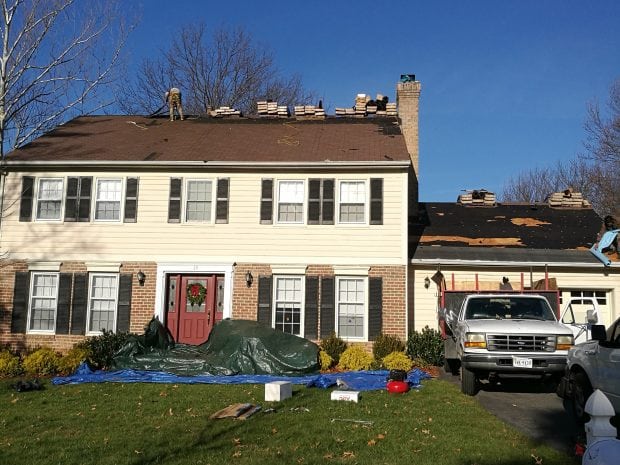 Here we have a 2500 sq ft roof that was redone this week in Rockville Maryland. This was a complete tearoff with new flashings and premium underlayment.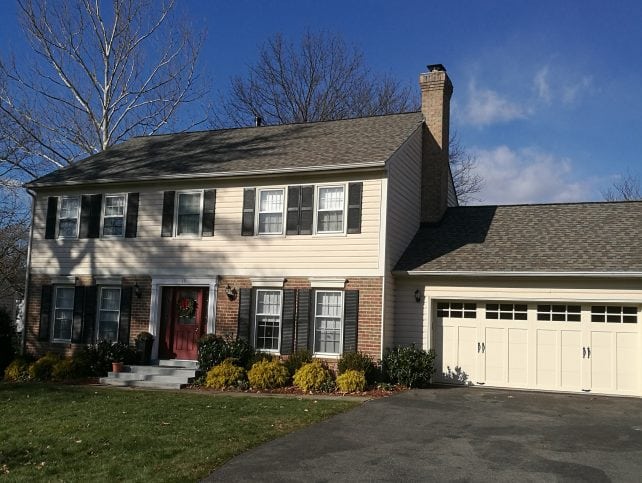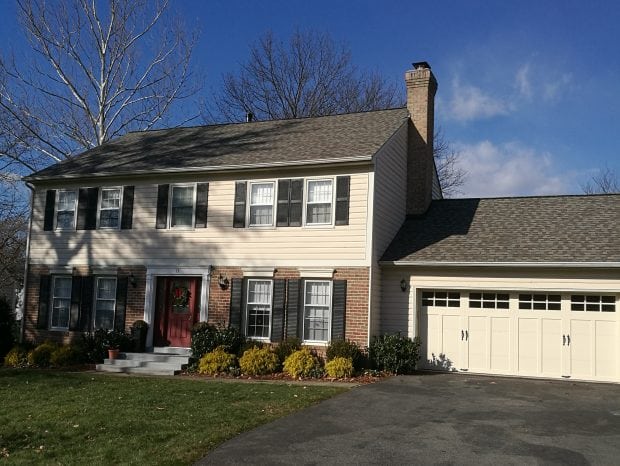 The color is Weathered Wood, and the shingles are Certainteed Landmark Pro. This was a dramatic upgrade from the old three tab shingles. Architectural shingles are aesthetically pleasing and functionally superior to your standard shingle.
Contact Dominion Roofing Co. for a free, no-obligation estimate on your next project today!